Keri Baker, Co-Founder and Executive Director, MSc, MSN, APRN, FNP-C

Keri was born and raised in Seattle and graduated from Central Washington University with degrees in Biology and
Chemistry. She received a one-year research assistantship in Human Osteology, and then completed her Master's degree in Forensic Archeology and Crime Scene Investigation from the University of Bradford in England. She earned a Bachelor of Science degree in Nursing from the University of Rochester in New York. She then completed the Global Health Effectiveness Program at Harvard in July 2012. In 2015 Keri obtained her Master's of Nursing from Georgetown University and board certification as a Family Nurse Practitioner. In 2016, Keri was selected to join the Carilion Clinic Emergency Medicine Fellowship program. Keri is passionate about global health and working with rural underserved populations. She co-founded Awamaki Health and the mobile health clinic. In her spare time, Keri is an outdoor enthusiast; she enjoys running, hiking, and cycling. She also is an avid traveler who has visited all seven continents and more than fifty countries.
Miguel Galdo, President, Ayni Wasi
Miguel Galdo Espinoza was born and raised in Ollantaytambo, Peru. He studied tourism at an institute in Cusco while working on the Inca Trail for eight years. After graduation, he worked for four years at the Cusco airport with a tourist agency, and then returned to Ollantaytambo to work for the NGO CATCCO. He was Textiles Program Coordinator for three years at CATCCO followed by a year serving on the board of directors. With Kennedy Leavens, he co-founded the NGO Awamaki in 2009. As a native Ollantino, he coordinates Ollantayambo's municipal theater program and owns a local pizzeria called Pachamama Pizzeria. Miguel believes the services we offer will greatly benefit the communities surrounding Ollantaytambo and is thankful to work with people who share his commitment.
Ana Noriega, Director of Operations
Born and raised in Peru. Ana has more than 20 years of experience in managing and improving programs and projects in different settings, having successfully led different educational and cultural organizations in Peru, Washington DC and New York. She has received a BA from The New School (NY), Universidad Nacional Mayor de San Marcos (Peru) and an MPA from Metropolitan College (NY). Ana has been very involved in the art and cultural scene of New York and now in Lima and Cusco. She and her husband have also recently published and presented their book of poetry and photographs in USA and Perú.

Escolastica Castillo Obando, Manager of Promotora Program
Escolastica Castillo Obando completed primary school education through the 5th grade at Escuela de San Martin de Poras, Comunidad de Tanccac. She started working with Sacred Valley Health in 2012 when she was elected by the Andean community of Pampallacta, where she was born and raised, to participate in Sacred Valley Health's pilot cohort of promotoras. After completing one year of training, she was asked take a part-time position in the Sacred Valley Health office to work as a community coordinator for participants of the second cohort of promotoras. As a community coordinator, Escolastica worked one-on-one with promotoras both in the office and in the field to reinforce promotoras' knowledge of health topics and mentor them in promotora responsibilities. In 2014 she was promoted to a full-time position as a Program Manager. She manages the Continuing Education Program by helping plan and execute trainings for veteran promotoras, and supervised Sacred Valley Health's nineteen veteran promotoras from the first, second, and third cohorts.
Bertha Quin Ugarte, Program Manager

Bertha was born in Huarucondo in the district of Anta. After the death of her father when she was seven years old, her family moved to the community of Rafka in the district of Ollantaytambo. Now, she lives in the community of Soccma
with her family. Bertha started working with SVH as a Promotora and later earned a staff position as a Docente, which she worked as for two years. Now, Bertha works in the SVH office as a Coordinator of Programs, supporting in the implementation of new programs. She enjoys learning new things and hopes to continue growing professionally in order to be able to collaborate with all families in Soccma. Additionally, Bertha enjoys visiting the different communities where she can share her experiences with the Promotoras.


Lorena Abarca Pliego, Outreach and Social Media Coordinator

Lorena was born and raised in Puebla, Mexico. She has a Bachelor in Advertising and a Masters in Marketing. 
After graduating, she worked for a few years as a freelancer Audio Visual Producer for different types of projects in Mexico and Canada. In the second half of 2017, she decided to do some volunteer work in Peru, where she heard about SVH for the first time. She joined our team in March 2018 and has been working with us ever since. Her favorite part of her job is constantly meeting new people from different backgrounds and learning from their cultures and experiences.
Beleny Reese, Director of Monitoring & Evaluation, MPH
Beleny was born in Colorado Springs, Colorado, and moved around in an Air Force family growing up.  She received her BS in Biology from Virginia Tech in 2010 and went on to get a certificate in Premedical Graduate Health Sciences at Virginia Commonwealth University in 2011.  Afterwards, Beleny worked in San Francisco,
California as a medical assistant and surgical coordinator for two years before serving in AmeriCorps as a Team Leader for CalSERVES in the Napa and Sonoma Valleys from 2013-2015.  The combination of her experience in a clinical setting and in community service led Beleny to pursue a degree in public health.  In January 2017 she completed her Master of Public Health degree with a concentration in Global Health at Boston University.  In her free time, Beleny enjoys hiking, cooking, and immersing herself in the local scene.
Yajaida Mañaccasa Rojas, Administrative Assistent
Yajaida was born and raised in Urubamba, Peru. She studied accounting and has worked in different companies around The Sacred Valley. She started working at SVH in March of 2018 as a part-time employee and got promoted to a full-time staff member in August of 2018. Her favorite part about working with S
VH is the opportunity to work with different communities around The Valley, which makes her very happy to be part of the organization.

Eugenia Soto Sueldo, Docente del Programa de Promotoras
Eugenia currently lives in the community of Soccma. She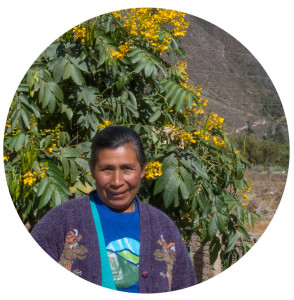 has worked with SVH for more than 3 years as a Promotora and has being a Docente for the past year. Eugenia is passionate about helping her community members and keeping everyone healthy since she considers health to be one of the most important things in life.




Matiasa Quispe Medina, Docente del Programa de Promotoras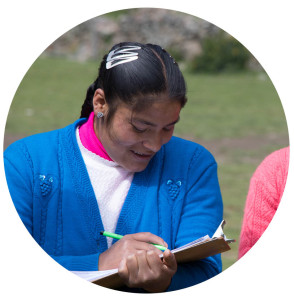 Matiasa currently lives in the community of Rumira Sondormayo  in the Ollantaytambo district. She has worked a total of 3 years with SVH. She feels very proud about being a Docente and helping her community. One of her favorite things to do is to go to the furthest-away communities because it is there that the need is higher to visit the promotoras that live in these areas. 




Yeni Mamani Cruz, Docente del Programa de Promotoras
Born in the community Kelccanka, and currently living in the community of Chupani, Yeni has been working with SVH for 1 years as a Docente, and as a promotora for another 1. She spends her free time going over the health protocols we use in our curriculum, and playing with her daughter. Being a Docente is what gives her the most satisfaction – being a leader in her community and working with community members to make them as healthy as possible.


Anacleto Siwin Mamani, Docente del Programa de Promotoras
Anacleto lives in the community of Kelccanka, which is 14,000 ft over the sea level. Anacleto worked as a Promotor for 2 years and is now a Docente with SVH. He is very passionate about his work with the communities and is always interested in learning more
Hilda Echame Quispe, Docente del Programa de Promotoras
Hilda lives in the community of Huilloc, which is an hour away from the district of Ollantaytambo. She started as a Promotora with SVH and then transition as a Docente. She likes learning new things and being able to teach them to her community members. Also, being a leader within her community brings her a lot of joy.
 Ana Cecilia Sinchi Usca, Docente del Programa de Salud de la Mujer
Born in the community of Huilloc, Ana Cecilia now lives in the even higher elevation community of Kelccanka. She relaxes by walking all around the mountain communities, admiring the gorgeous views of the Andes. Additionally, when she is not working with promotoras, she enjoys weaving textiles. Being a Docente with SVH is incredibly important work to Ana Cecilia, and very gratifying for her.
Elena Mamani Quispe, Docente del Programa de Salud de la Mujer
Born in the community of Kelccanka, Elena  moved to Patacancha at the age of 16. On her free time, she enjoys weaving textiles and cooking for her love ones. Elena feels very proud about being a Docente. She thinks that everything that she is learning and passing by to her community members, is very important knowledge that is contributing to increase the quality of life within the high altitude communities. 
Carmen Pacheco Quispe, Docente del Programa de Salud de la Mujer
She currently lives in the community of Rafka but was born in the community of Maras. Carmen has being participating as a Promotora de Salud for the past 4 years and is now a Docente of the Women's Health Program. She feels very happy to be in this position, specially because she can teach to her community members and have better skills with her own children. 
 Adriana Vargas Aragón, Docente del Programa de Nutrición 
Adriana was born and still lives in the community of Pampallacta. She started as a Promotora at SVH and has now joined the new Nutrition Program as a Docente. What she likes the most about participating in the program, is the opportunity to learn valuable information to share with her daughter in law and her grandchildren. 
 Juliana Huaman Quispe, Docente del Programa de Nutrición
She currently lives in the very high community of Challhuaccocha, where she enjoys to take walks around the beautiful landscapes and admire the hundreds of alpacas that live in that area. Juliana is very excited about being a Docente of the Nutrition Program because she will be able to help increase the health within her community members. 
 Valentina Sinchi Quispe, Docente del Programa de Nutrición
Valentina was born and raised in the community of Huilloc where she is now raising her own children. She was a Promotora for 2 years before she decided to become a Docente with SVH. In her free time, she enjoys weaving and spending time with other community members.   
Volunteer Coordinators
Kasey Sumeriski, Curriculum Development Coordinator

Kasey was originally born in California, but after moving around in the National Park Service with her family growing up, she now claims Knoxville, TN as home. There she graduated from the University of Tennessee, Knoxville with a BA in Medical Anthropology and Public Health. While attending UT, Kasey interned with the Knox County Health Department and Remote Area Medical (RAM). In 2016, she spent time conducting research and taking classes in Cusco, Peru where she fell in love with the culture and the Cusco region which ultimately led her to return to Peru after graduating to work with SVH. Kasey spent her first six months with SVH working as a Community Coordinator before transitioning into her current role as Curriculum Development Coordinator. In her free time, she loves doing DIY projects around her house, dancing, backpacking, and weathering the elements.

Sophie Love, Community Coordinator
Sophie, originally from Portland, Oregon, graduated from Tulane University in New Orleans, Louisiana in 2017 with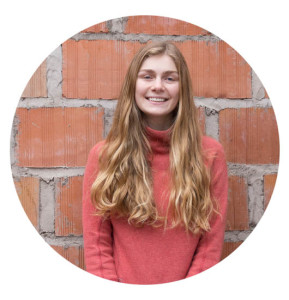 a BS in Anthropology and minor in International Development. While at Tulane, Sophie worked as an education and outreach intern for the Middle American Research Institute, as an interviewer for the Katrina@10 Program focusing on the lasting community impacts of disasters, and as a volunteer for the New Orleans Medical Reserve Corps providing first aid to enthusiastic Mardi Gras attendees. With SVH, she will be dedicating her time as a Community Coordinator.  In her free time, she enjoys brunch, running, cooking Sichuan food, snowboarding, and shivering in the Pacific ocean.
Anna Phares, Community Coordinator
Anna, raised in Richmond, Virginia, graduated from UNC Chapel Hill in 2018 with a ma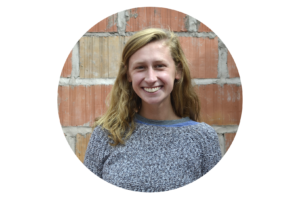 jor in Global Studies and minors in Hispanic Studies and Chemistry. Originally planning to study biology, she realized her deep interest in community and global health after experiences abroad her sophomore year. With SVH, she will serve as a Community Coordinator and work directly with the Women's Health Program. Living in Ollantaytambo, she is excited for the opportunity to pursue her hobbies of hiking, reading, running, NYTimes crossword puzzles, and exploring the local culinary scene.
Clark Williamson, Community Coordinator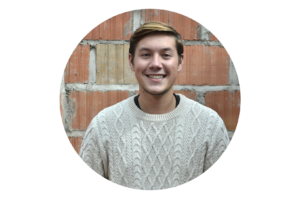 Clark was born in Statesville, North Carolina and studied environmental health sciences in Gillings School of Global Public Health at UNC Chapel Hill with minors in chemistry and biology. During his time at UNC, Clark worked as a research assistant in a Gillings microbiology lab investigating the efficacy of water sanitation products to be implemented inareas using ceramic filters for household water treatment. His public health experience led him to move to Ollantaytambo and collaborate with SVH. Clark will be spending his time at SVH as a community coordinator, helping implement the Nutrition Program started this past July of 2018. In his free time, he likes running, hiking, taking random road trips, and drinking LOTS of coffee.