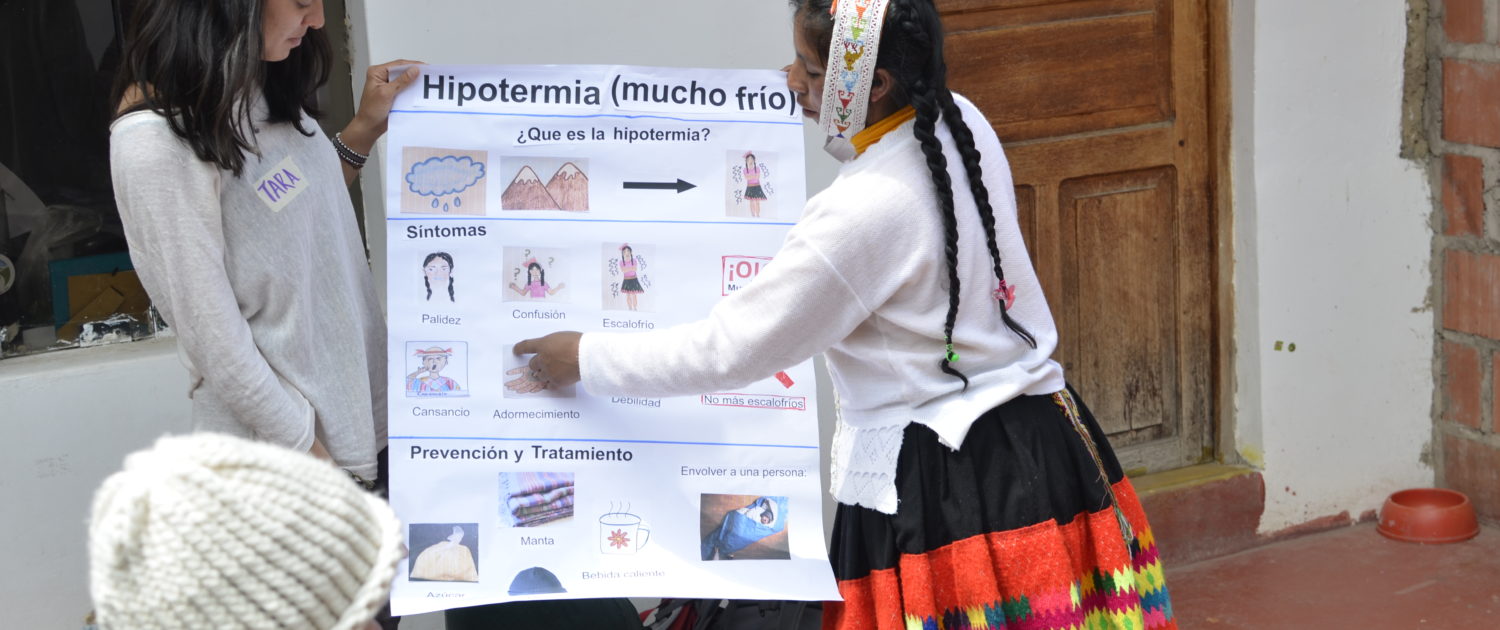 In the Sacred Valley of Peru, just 20 miles from world famous Machu Picchu, Sacred Valley Health's promotores and promotoras de salud (community health workers) are transforming their communities through health access, education, and empowerment.
In our Women's Health Program, which is funded by the Weyerhaeuser Family Foundation, promotoras are learning and then teaching important topics that had never been taught in these communities before. These topics include family planning, healthy pregnancy, and sexually transmitted infections. Programming also addresses healthy relationships and gender-based violence prevention. 
Thanks to the generosity of Dining for Women, a global women's giving circle, we have launched an Advanced Nutrition Certification Program, in which our promotoras have the opportunity to learn and then teach fellow community members about balanced diets — how locally available, affordable foods can help families meet their nutritional needs and prevent health challenges associated with inadequate nutrition. In high altitude communities, potatoes are the main crop and it takes knowledge and initiative to secure foods that provide higher supplies of essential nutrients like iron, vitamin C, and vitamin A. We expect that this nutritional education program will result in lower rates of anemia and stunting, and improved immunity and overall health among the people in communities we serve.
Finally, we are in the midst of a campaign to strengthen our organization's sustainability by hiring additional staff for monitoring and evaluation, curriculum development, and fundraising. Our goal is to raise $20,000 for this purpose in 2018. Reaching $20,000 will unlock a 1:1 matching gift from the Arcadia Charitable Trust, yielding a total of $40,000. If we meet this goal in 2018, as we did in 2017, Arcadia will fund this grant for a third year in 2019. Please support our sustainability by donating today!