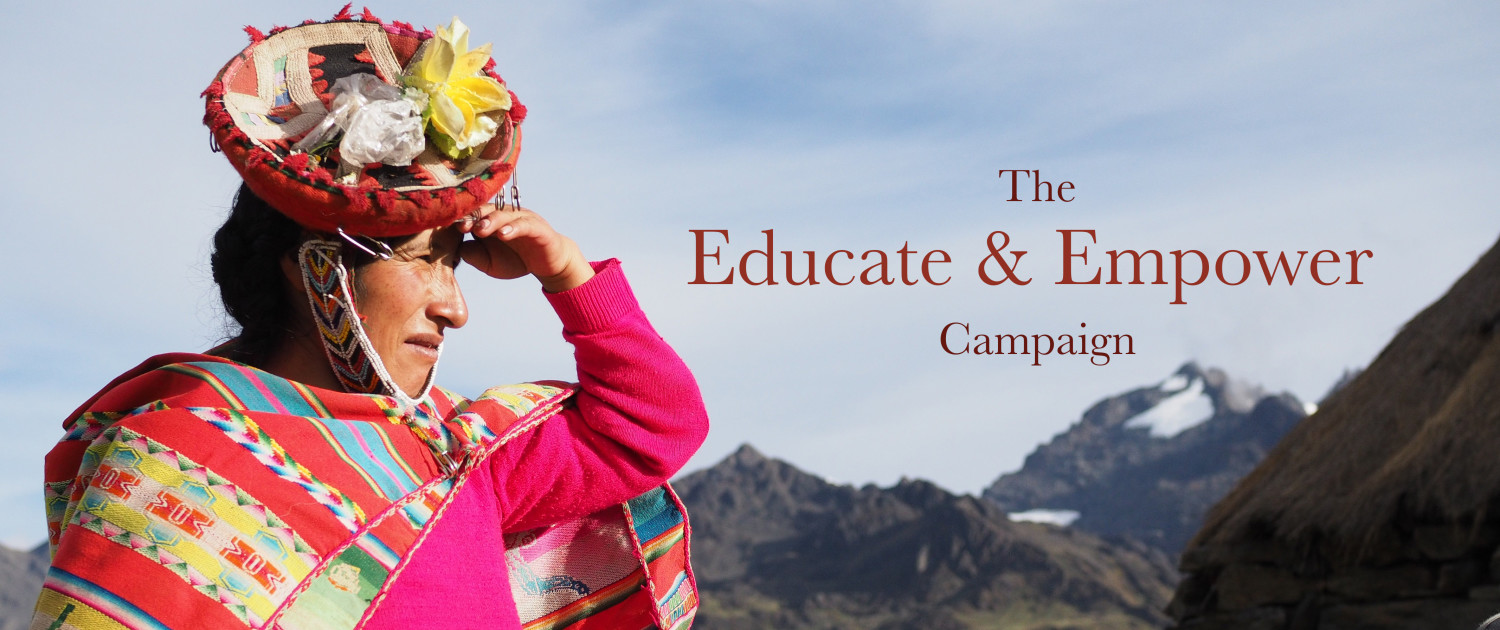 In the Sacred Valley of Peru, just 20 miles from world famous Machu Picchu, women still do not have the same opportunities to be financially independent, nor to hold leadership positions within their communities.
Within Sacred Valley Health nine women are going even further to empower and educate themselves by way of our Women's Health Program, which is working to teach important topics that had never been taught in these communities before. Topics such as healthy and safe pregnancies, family planning, and education on sexually transmitted infections.
Throughout the month of December, we will be featuring articles, videos, and photographs showcasing two of the nine women who are driving this change within their communities.
We encourage you to join our #EducateAndEmpower Campaign if you would like to make a contribution to make sure these women can continue their life-saving, woman-empowering work. 
Help us empower women in the Sacred Valley of Peru to educate themselves and their neighbors on important health topics.  
Funds will be matched up to $25,000 USD!