Scroll over the maps to find out about our programs and each community we work with!
Since the fall of 2012, the Sacred Valley Health Promotora Program has trained community health workers (health promoters) from remote Andean communities to provide health education and frontline care to their neighbors. The promotoras also partner with volunteer groups of nursing and education students and medical professionals to conduct health education campaigns in hard-to-reach areas.
The Ollantaytambo District consists of just over 247 square miles with approximately 10,000 inhabitants living in 38 mountain communities. Most of these communities are at high altitude and are accessible by dirt road during the dry season. We currently work in 14 of these communities and plan to expand to reach several more in 2020.  Our community health worker team currently consists of 28 promotoras and 11 docentes, who are senior promotoras in supervisory roles. 85% of our office staff is Peruvian and 97% of community health workers are women.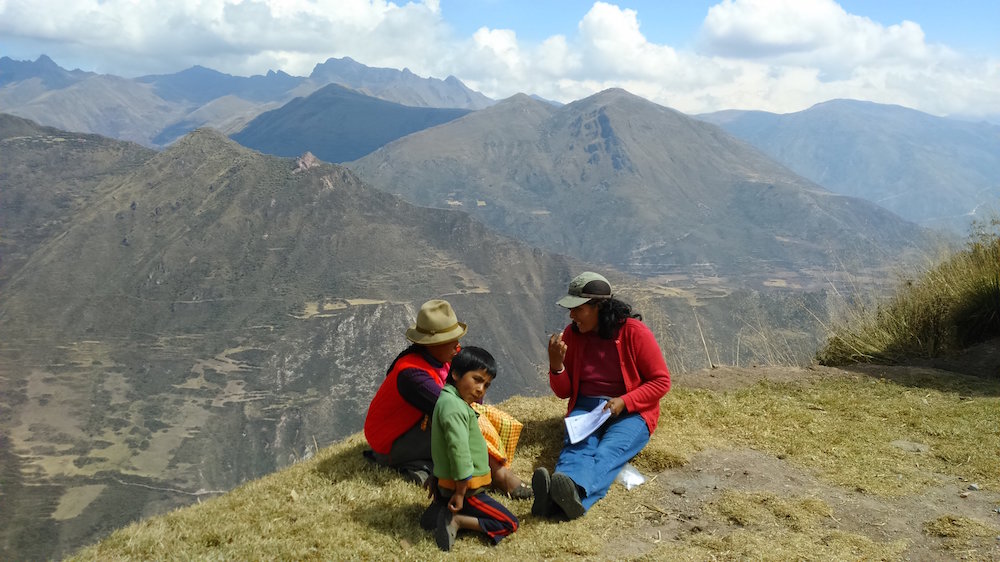 One-on-one health education: As of March 2019, we have recorded 6422 community members have received health advice and/or education from promotoras.  2184 local residents participated in health education campaigns carried out in partnership with visiting groups of medical and nursing students and professors.
Community Education: 6898 people have attended our group presentations, which typically occur as part of quarterly community meetings in the remote communities we serve. Our health promoters share what they have been learning, teaching fellow community members basic facts and skills in hygiene, nutrition, women's health, and first aid.
Vitamin and Anti-Parasitic Distribution and Education Program: 648 children participate in our vitamin distribution and deworming program. With support from the AMB Foundation and Vitamin Angels, our team visits each community twice per year to administer albendazole, an anti-parasitic medication, and to provide multivitamins for children ages 6 months to 5 years, along with prenatal vitamins for expecting mothers. The team weighs and measures each child, and provides supportive nutritional education to the parents of children identified as at-risk for stunting. Malnutrition is a major challenge in our region, necessitating the two-pronged approach of deworming and improving access to nutrients.